Sensoria April 11, 2019
Mar 31, 2019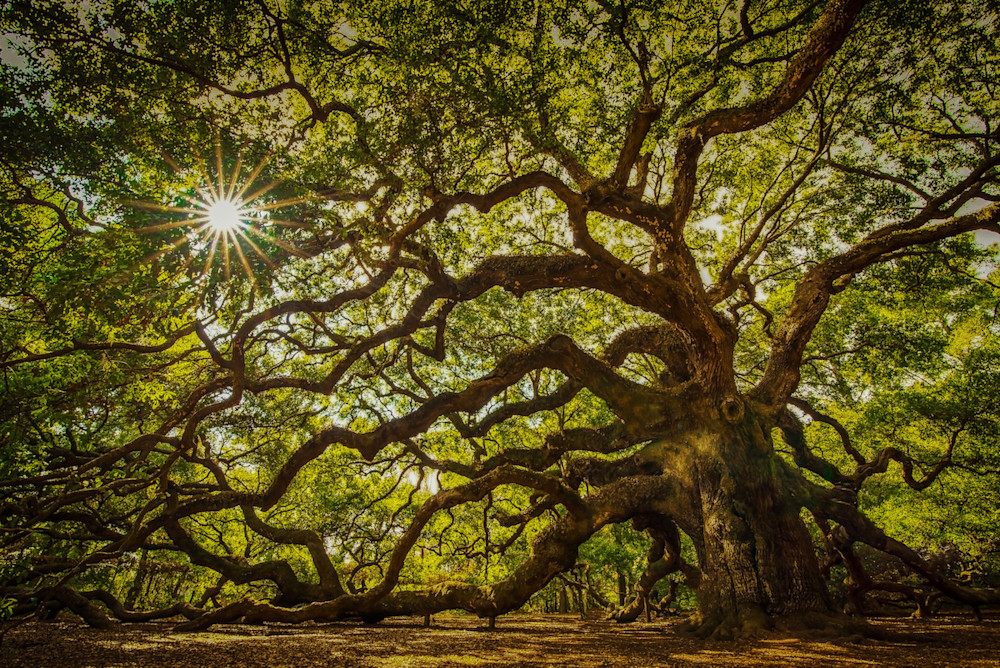 The definition of art in multiple dictionaries will say that it's the expression or application of human creative skill and imagination, typically in a visual form such as painting or sculpture, producing works to be appreciated primarily for their beauty or emotional power.
Art is the way you interpret what you see and how you would like for others to see what you visualize.
How does one do that? It is important to be able to create and share on mediums that best showcase your work and be able to tell your story so the audience can connect with you on a personal level as an artist. Second, sharing your work with your audience via physical mediums like canvas, metal, social media, etc.
One of the most important ways of accomplishing all of the above is to build a community around your work and to join existing communities to enhance relationships.
Moving forward, building a community to tell your story will continue to evolve. Using various social media avenues are important. What is key is to adapt and change as the industry shifts as well. If you are an artist, introduce yourself to your audience via videos. (Youtube, facebook, instagram, tiktok)
Share your story with you audience, but also with fellow peer. Continuous seek guidance and coaching with the professional community around you. Consistently interact with you audience to get their input, listen to your audience. They are the ones engaging with you.
Some of my personal favorite artists/photographers that I follow and learn from:
1: Jim Kasson: Jim shares many amazing blogs I love to learn from and apply in my daily experiences.
https://blog.kasson.com/the-last-word/why-we-photograph/
2: Ian Plant: This is the entire reason I initially opened the door to photography. Ian is a master with showing you and educating you on visual interpretation and the tools you can use in the field.
https://blog.kasson.com/the-last-word/why-we-photograph/
3. Dave Brosha: Dave continues to set the bar higher and higher in environmental portraiture. He is one of the most well respected educators around. I had the pleasure to take a photography workshop with him.
4. Paul Zizka: Paul is a genius in composition and transforming how you imagine a scene.
https://zizka.ca
5. Alan Ross Photography: He is a master photographer who worked side by side with Ansel Adams.
https://www.alanrossphotography.com/photographic-visualization/
6. Rob Nelson and Jonas Stenstrom: They specialize in Science, but they create amazing tutorials for creating videos.
https://www.youtube.com/user/robnelsonfilms
7. Kahli April Hindmarsh: A photographer, in my mind who has more of an artists mindset in order to create some of the most stunning images I've seen.
https://www.kahliaprilphoto.com/
8. Rachel Jones Ross: She knows who she is and what audience she wants to connect with.
https://www.astralisphotography.com/home/
9. Kelley Johnson Luikey: I had the pleasure of meeting Kelley in South Carolina and seeing the countless hours she spent waiting for the perfect conditions to come together, using shapes, patterns in nature to create her art.
http://naturemuseimagery.com/?fbclid=IwAR3uPTplMOGxwiOhYHFjEy4WcbUtQb8gGTzFmwM8In8zBZddIDfJmbee_gU
Where do you start once you have content?
1. Establish a social media presence.
2. Join art groups most related to your genre.
3. Start local, then once you are comfortable, move on to marketing regionally, then nationally.
4. Join competitions and contests.
5. Do Creative marketing. if you have a still image or painting, use various apps to animate them to help the audience visualize the image come to life.
6. Stay current on what social media mediums are most widely used and those that are new with great potential.(My newest app I use is TikTok)
7. Take workshops, go to lectures, form meet up groups to learn together.
Building your business
You can be a great artist, but if you don't have the skills to market and manage a successful business, your passion may end up being a hobby, or hobby income.
It is very difficult work to build a successful business. There are several key steps to take that are very important to having a lucrative and rewarding business in the field you find the greatest passion.
1. The most important one is building your brand. Your audience can only connect with you once they know who you are. That is how they connect with you and stay engaged.
2. Understanding your worth. Many artists simply give away their art because they often times are too self critical. this leads to a decline in the value of their work. If you don't believe in your worth, your audience, and clients won't either.
3. Stay organized, establish a plan, and stay disciplined. If you believe in your plan, execute it, then stick with it. It may take a while to bloom, but so does most things in life.
4. Know who to market to. Know who to sell to. Then be a great negotiator.
If you are a landscape photographer, like I am, contact editors, etc. for local, regional, and national magazine. Create a solid offer that benefits both parties. In order to do that, you will need to already have to show them some of your successes so they can trust your work and your quality.
5. Free:
This can go great, or it can go the other way.
sometimes part of marketing yourself is to put your self out there. We hear all the time how companies, publications want to use work, but not pay for it. They say they would give you credit, or this will help build your portfolio. Know when to give things away and when not to.
The secret to know when to give something away, is a few simple rules:
a. You are not sacrificing the quality and integrity of your work and/or the work of your fellow artists.
b. Taking the risk that giving something away for free now will lead to an ongoing relationship and paid work.
c. Location, Location. Location. If you open a physical establishment, location is the single most important of all. Aside from a pysical location, where you display or market your work on social media plays a part in your success. We know Facebook and Instagram are one of the most widely used platforms, but it is becoming increasing difficult for your audience to connect and see your work with the algorithms that are used. It may take a while, but finding the location that works best for your art is very important. Some artists use Google+, Facebook, snapchat, and more recently TikTok.
d. Have influencers market for you. With millions of photos, videos online, tackling it yourself is a monumental task. Contact Influencers who already have a large following of their own to help you build your audience and ultimately your business.
6. Have a transparent price list.